Building Bridges
Parker combines personal, professional experiences to reach at-risk students
As a high school student in Chicago, Dr. Don Parker '97 earned decent grades but was never top of the class. Where he excelled, in addition to on the basketball court, was as a relationship builder. When his grades were hovering between a D and a C or a C and a B, Parker knew he could usually rely on those relationships to lead to conversations and an extra credit assignment that might get him above the threshold for the higher grade.
Today, he uses those experiences and the lessons he learned as a high school physical education teacher to help his colleagues across the country build bridges with students who have been labeled challenging or at-risk.
"You know how some athletes are late-bloomers? Well, I was a late-bloomer when it came to academics. I figure things out more easily now than I did as a kid," he said. "But, I had teachers and mentors who stuck with me. They didn't give up. Like with anything, you have to keep working at it, keep letting them know you believe in them, and they will get there."
That philosophy guided Parker as he progressed from a PE teacher to an administrator — he is the principal at Posen Intermediate in the Chicago area — and a professional development provider and author. It was while working toward his doctorate in educational leadership at Argosy University in Chicago that Parker decided it was time to share what he was learning with other professionals.
"My experiences have mostly been in Chicago or schools in lower socioeconomic communities. I was working with and developing relationships with even hard-core students. I wanted to show other teachers how they could work with difficult students to help them be successful instead of giving up and sending them to an alternative school or relying on suspension," he said. "I saw a problem I could help solve."
He submitted his professional development plan to the Illinois State Board of Education, they saw value in it, and they approved it, making his expertise now available to any educator in Illinois for continuing education hours. Over time, Parker has spread his message even further, speaking at education conferences across the country. Knowing that not everyone has the time or funds to attend these conferences, Parker also put his pen to paper and wrote Building Bridges: Engaging Students at Risk Through the Power of Relationships.
"The goal is to empower teachers and administrators so they can work with students more efficiently and effectively," he said. "It's so rewarding to talk with participants after a training and hear how they are going to implement the strategies they learned and how their hearts have changed toward their approach to working with a challenging student."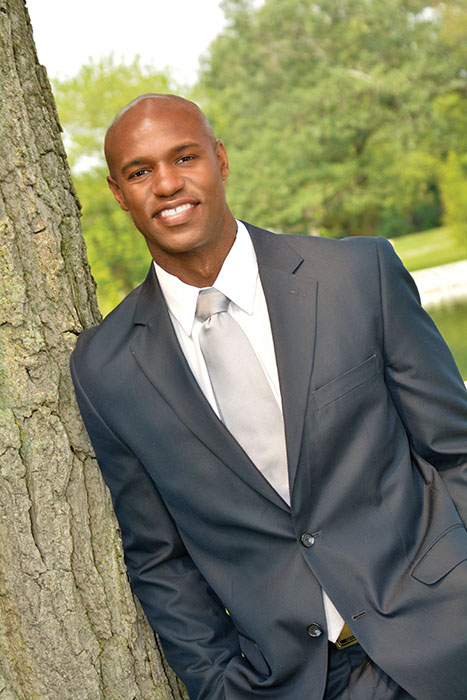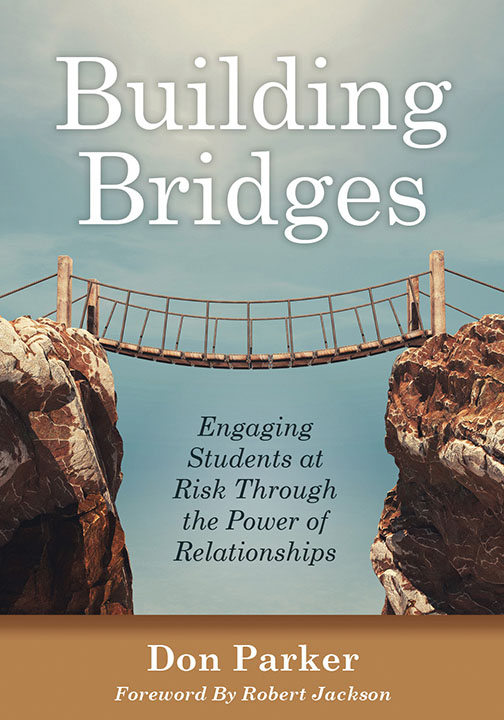 PARKER SAYS
The author delves into these ideas and more in Building Bridges: Engaging Students at Risk Through the Power of Relationships:
Have a "relationship-building mindset."
You are going to encounter some tough kids. It's not going to be easy, but you can be successful. You have to have the mindset that you are going to commit to it and do whatever it takes to be successful. Find solutions to problems. Have the mindset that this is a challenge I am facing, and I am going to overcome it.
Get to the root of the problem. Most times, the behavior that is on the surface is because of a lot of underlying issues. A lot of these students have ACEs (Adverse Childhood Experiences) or problems at home. We have to treat the real problem and not just the symptoms. The way we do that is by connecting with the student, developing trust, and opening lines of communication. We have to break down the wall and engage students.
Build the student's self-esteem. This will help academically and behaviorally. Give them positive messages. Speak positive affirmations to them, and let them know that they can do it and you are in their corner. Academically give them tasks they can accomplish. Use the constructivist approach in education. Give them a more challenging task, help them accomplish that, and reward the effort with continued praise and affirmation for their hard work. Celebrate and build on each small success until the students believe in themselves.
Parker's book is available at www.solutiontree.com/products/building-bridges.html.