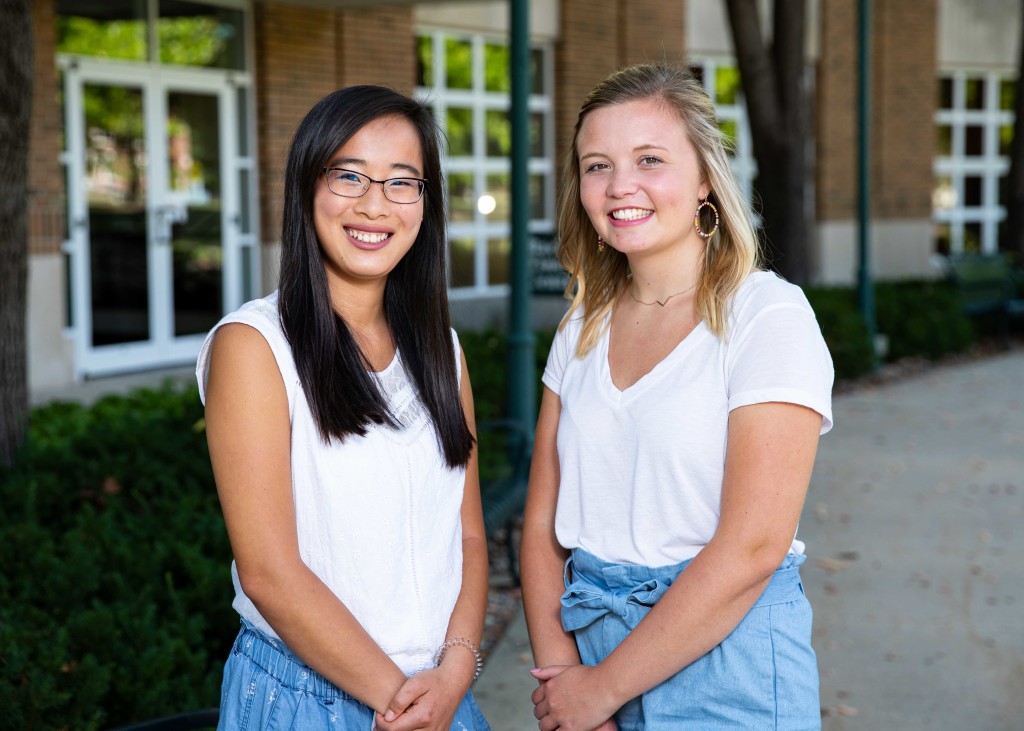 Wartburg College senior Emily Cook and junior Hanna Vander Wilt are starting the 2019-20 school year with an A+ in at least one class.
The elementary education majors were two of nine educators from across the country to win the Pets in the Classroom Lesson Plan Contest. Pets in the Classroom is an educational grant program that provides financial support to teachers who want to purchase and maintain small animals in the classroom.
Michael Bechtel, a Wartburg associate professor of science education, informed all students in his upcoming science methods course that they could earn extra credit in his class if they entered the contest. Though none of Bechtel's students had won the competition before, his graduate research project, "Animals in the Secondary Classroom," and undergraduate research completed by four of his previous Wartburg students are currently posted on the program's website.
"Our pre-service education students are excellent and have access to and practice with classroom pets. This is a perfect opportunity for them," Bechtel said. "I have never had any students win, and I am extremely excited that not one but two Wartburg students won the 2019 national competition."
Despite the opportunity coming in the summer, Vander Wilt knew the Elementary Science Methods course would be tough and figured the extra credit couldn't hurt.
"My pet in the classroom was a hedgehog. I wanted my students to research other small animals that would be good classroom pets and present their research why it would be better than the one we did have in the classroom," said Vander Wilt, who submitted a lesson plan designed for third- through fifth-graders in the small animals category.
Cook focused her lesson plan, also for third- through fifth-graders, on ecosystems and specifically how they could keep the ecosystem inside their classroom aquarium healthy. They both included modifications and enrichments that could be used for students who need extra help or an extra challenge.
"Once I got an idea, it was actually really fun to write the lesson plan," Cook said. "When you find the right standard that fits the work you are doing, it's kind of exciting. This got me very excited for my future because I do want a pet in my classroom someday."
In addition to the extra credit, both received a $100 Visa gift card from Pets in the Classroom, and their lesson plans are posted online at www.petsintheclassroom.org for all educators to download and use.