Wartburg College will recognize two outstanding high school teachers at its Commencement on Sunday, May 26.
Brittan Engels, a French teacher in the Cedar Falls Community School District, and Colin O'Brien, a Spanish teacher at Prairie High School in Cedar Rapids, will be honored during the ceremony beginning at 1:30 p.m. at the Hoover Fieldhouse & Track in the Wartburg-Waverly Sports & Wellness Center.
Members of Wartburg's Class of 2019 nominated high school teachers who significantly influenced their education. The two winning teachers will receive $500 each, and a $500 scholarship will be available to a rising senior who attends Wartburg from the recipient's high school.
Courtney Durbala, a French education major from Cedar Falls, said Engels has been "a role model, mentor and inspiration" in her journey to becoming a French teacher.
"I was fortunate to have Mrs. Engels as a teacher for French III and French IV and was given the amazing opportunity to return to her classroom as a student teacher," Durbala wrote. "Her positivity, passion and warm demeanor allows students to relax and feel comfortable whenever they are in her room; she accepts every student for who they are."
Hannah Williams, a biology and Spanish double major from Swisher, said O'Brien made a difference in her life and the life of many others at the high school.
"Mr. O'Brien always took the time to help students who struggled in his class, and he made the class environment a welcoming space where students didn't feel ridiculed if they weren't as strong at Spanish," Williams wrote. "I am very thankful for the opportunity to have been taught by Mr. O'Brien because his passion for language is what helped me start my journey to being bilingual and incorporating that into my future career in health care."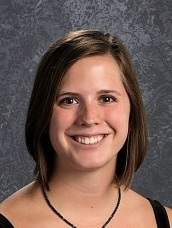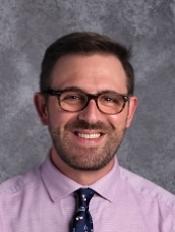 Engels, who graduated from Wartburg College in 2011 with a degree in French education and in 2016 with a master's degree in teaching from Morningside College, also serves as adviser to the French Club and is a member of the district's Technology Instructional Leaders Team and standards-based grading pilot group. She has accompanied students on summer trips to France, and her students have taken and placed in the National French Exam.
O'Brien coordinates school-sponsored trips to various Spanish-speaking countries, provides on-site Spanish translation services and is a member of CADRE, the teacher leadership committee. He was named Teacher of the Year – 10th-12th Grade for the College Community School District in 2018. In the community, O'Brien serves on the boards of the Central States Steam Preservation Association and Mid-Continent Railway Museum. He earned a Bachelor of Arts degree in Spanish in 2008 and a master's degree in Spanish education in 2012, both from the University of Iowa.