Del Doherty '06 came to Wartburg College in 2002 from his hometown in Sierra Leone. He quickly made himself at home on campus and found ways to get involved through International Club and Student Senate. These experiences afforded him the opportunity to meet other international students and many American-multicultural students and learn about some of the challenges they faced living so far from home.
"When something would happen, like a death in the family, and they needed to get home quickly, most would have to scramble for money for a bus ticket or plane ticket because they didn't have families with the financial means to help them out," Doherty said. "I knew the college always figured out a way to help them, but I didn't know how."
Then, leading up to the summer of 2003, Doherty attempted to apply for a work permit that would allow him to seek off-campus employment (international student visas only allow them to work on campus). He was struggling to pay his tuition and other bills and knew the extra income would be enough to bridge the gap. There was just one problem: He needed to send a $275 processing fee along with his application.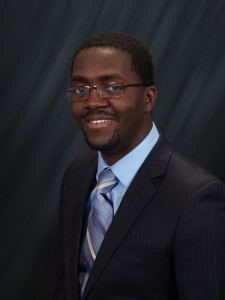 "I couldn't come up with that money, and I didn't want to ask my family for any more because they were already doing so much to help me," he said.
Linda Wolf, then-director of Wartburg's international student programs, heard about Doherty's struggles and provided a solution. Wolf told him that the college had a small amount of money, dubbed the Friendship Fund, set aside to help students at the most vulnerable points in their life, usually when they needed money to return home for something like a death in the family, educational travel not covered by other budgets, medical crises, and other critical needs. Though Wolf called the transaction a loan, Doherty said there was never any paperwork, just the faith that he would pay it back.
And pay it back he has. Doherty, now the vice president of managed care for PersonalMed in Houston, pledged $50,000 this fall to the fund and challenged others who had been helped by it to "repay" their gifts, as well. He also challenged others to make gifts in honor of Krystal Madlock, director of multicultural student services and one of the fund's co-managers, who celebrated her 20th anniversary at Wartburg this year.
"Krystal is such a legend for diversity students. You can walk into her office any time, and she will be there with a big smile and ready to help out," he said. "It is an honor to make this gift to celebrate her legacy with the college."
Additional gifts to the fund have brought the total of new donations to more than $65,000.
"I'm so excited that we can get this fund loaded up again. The Friendship Fund is one of the things you don't think about too often, but for the students who benefit from it, it can make all the difference," he said. "I only received $275, but it meant the world to me. There is not a doubt in my mind that that gift was the reason I was able to stay at Wartburg and complete my degree."