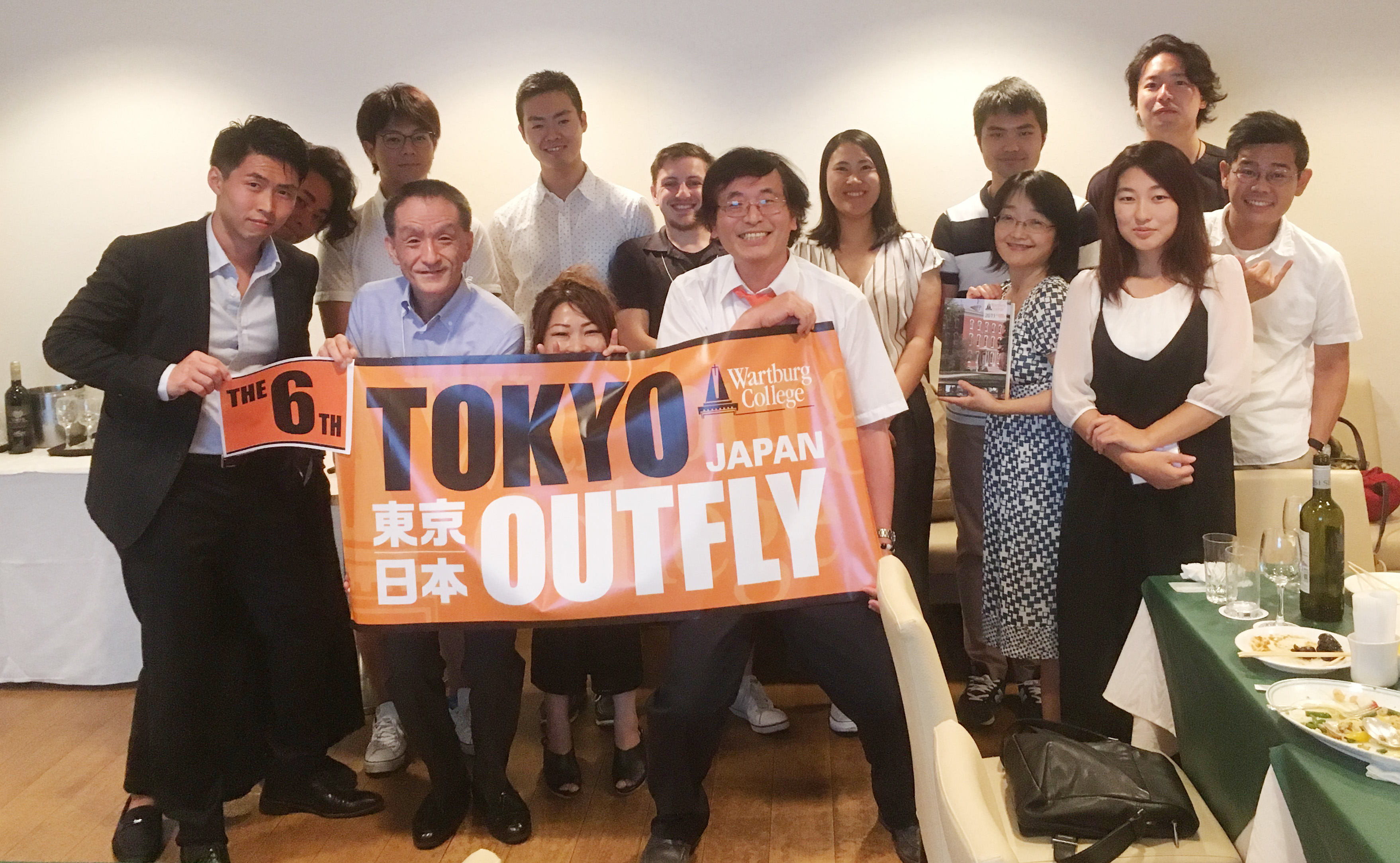 Wartburg professor Kunihiko Terasawa hosted 14 Wartburg alumni, current students and friends of the college at the sixth annual Tokyo Outfly Aug. 4.
Attendees included Toyoaki Kishihara (1985), Nami Sasaki (1992), Sayumi Abe (2006), Keita Furumoto (2013), Eric Revis (2017), Kyōsuke Sumida (2016), Shōzaburō Nagai (2016), Shō Kawashima (2016), Naoya Kawaida (2017), Fumiya Kitahara (2017), Minori Aikawa (2019), Chiari Miki (2020) and Haruka Kokubu (2020).
The event was originally scheduled for July 28 (with 20 participants registered), but was moved because of a strong typhoon heading for the area.
Kishihara, who graduated with a degree in communication arts, was the keynote speaker. Kishihara came to Wartburg as an exchange student from International Christian University in Tokyo. In addition to his studies, he was co-captain of the soccer team and named a team MVP. After graduation, he worked for Sumitomo Bank and earned an MBA from the Massachusetts Institute of Technology in Boston. Kishihara pioneered mergers and acquisitions in Shanghai, China, and now works at the Sumitomo Mitsui Banking Corporation headquarters of SMBC's Nikko Securities.
"Despite his amazing works as an international businessperson, Kishihara has always maintained the Wartburg spirit of service, leadership and humanity," said Terasawa, an associate professor of religion. "Our alumni and current students were inspired by his stories."
Terasawa said this year's event was so successful, he will continue to invite successful alums to serve as keynote speakers in 2019 and beyond.