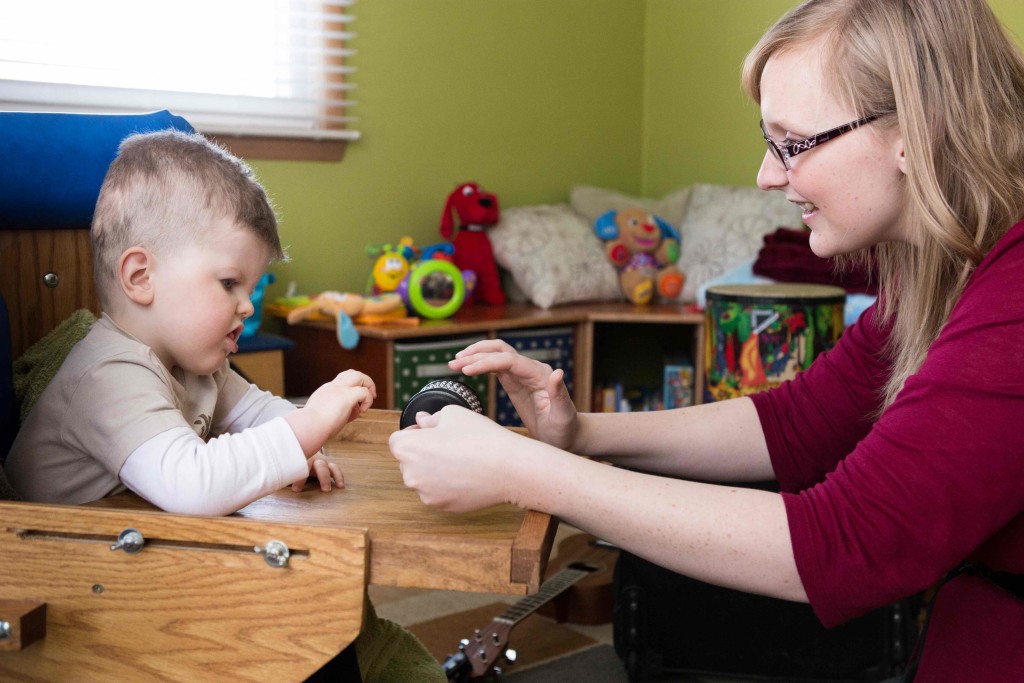 After 166 years of offering undergraduate degrees firmly rooted in the liberal arts, Wartburg College will expand its reach in 2018 with its first graduate program: a Master of Arts in Music Therapy.
The college has developed two master's degree paths: a traditional program and the equivalency-plus program, which will allow those who have earned any undergraduate degree in music to pursue a career in music therapy.
"We remain the only private undergraduate degree program in the state, and now we have become the full package," said Brian Pfaltzgraff, Department of Music chair. "We promise our graduate students will have the same intimate experience we have provided our undergraduate students."
The graduate program has been approved by the National Association of Schools of Music and the American Music Therapy Association. This spring, the college also received accreditation from the Higher Learning Commission for graduate programs.
"The approval of the Master of Arts in Music Therapy represents a significant step forward for the college. Our faculty have designed an excellent curriculum that builds on the strengths of our liberal arts tradition and extends our mission to challenge and nurture the advanced students who will study in this program," said Brian Ernsting, dean of faculty. "We look forward to enrolling the first class and to welcoming these new Wartburg Knights."
The Master of Arts in Music Therapy will offer training in advanced competencies for already credentialed music therapists or those who have completed a bachelor's degree in music therapy. The program is expected to take one to one-and-a-half years to complete.
The equivalency-plus program is designed for those who have earned a degree in any music discipline but would like to pursue a career in music therapy. Prior to beginning the MA-MT program, students will complete a specialized curriculum to acquire AMTA professional competencies, which includes practicum experience and an internship. This program is expected to take two-and-a-half to three years to complete.
The college began considering a master's program more than five years ago.
"I'm very proud that the music department was organizationally the department that was able to field the college's first master's program. This opens the door for the college to come up with other interesting and diverse offerings," Pfaltzgraff said.
Visit
www.wartburg.edu/music-therapy-masters/
or contact Doug Koschmeder, assistant dean of the faculty, at doug.koschmeder@wartburg.edu for more information about the program.