Wartburg College has launched a new constituent engagement initiative that will explore targeted opportunities and shape priorities in the final three years of the college's strategic plan.
The Board of Regents approved Focus on the Future during its October 2016 meeting. More than 150 task force members met for the first time in February, first with the Board of Regents and then as committees, to begin working on ways to implement the new initiative as the college's strategic plan, Living our Learning, Claiming our Calling, Transforming Tomorrow, enters its final phases.
"As our successful Transforming Tomorrow campaign draws to a close, we are turning our attention, once again, to the future," said Darrel Colson, Wartburg president. "Keeping in mind the first goal of our strategic plan, to expand deep and integrative learning in the liberal arts tradition, we will identify and clarify the next investments we are going to make, the investments for the future."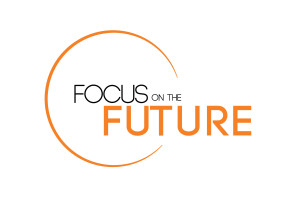 Sara Tomson-Hooper '89, a Board of Regents member and executive with Habitat for Humanity International in Atlanta, and Dr. Todd Reiher, Wartburg professor of psychology, serve as co-chairs for Focus on the Future. Lia Kampman '08, Wartburg's associate director of institutional advancement, and Janeen Stewart, executive administrator for the President's Office at Wartburg, serve as co-directors.
"The level of constituent engagement designed in the initiative provides a strategic opportunity to draw on the knowledge and expertise of a vast array of multidisciplinary professionals," said Tomson-Hooper. "The work together over the upcoming months will result in strengthening Wartburg's existing programs, prioritizing expansion into new areas, and developing new interdisciplinary approaches and solutions for addressing today's ever-evolving challenges."
Colson said the range of topics the focus groups are examining prove that "opportunities abound" for continued growth at Wartburg.
"The future belongs to those who can be bold and innovative, as our own vision statement says that we will be," Colson said.
Task force recommendations will be finalized in September, with recommendations presented to the Board of Regents in October.
"I'm prepared, as is the board, to invest in the future; I want to get to it," Colson said.
Each task force will be chaired by one faculty or staff member and one external constituent with expertise in that area. The task forces, which each have been given a charge and framing questions to consider, will include a mix of faculty, staff, Board of Regents members, and external constituents.
Task force co-chairs and their charges include:
Engineering science

: Gary Hoover, retired engineer and board member, and Dan Black, Wartburg's Gary and Donna Hoover Distinguished Professor in Engineering Science. The group will explore ways the college can strengthen and grow the engineering science program through augmenting the existing curriculum and/or accreditation. Additionally, the task force will explore how Wartburg might address professional development/adult education related to engineering.
Health sciences

: William Wessels, chief medical officer for Aspirus Wausau Hospital, and Ed Westen, Wartburg associate professor of biology. The team will explore opportunities to expand into new undergraduate areas and strengthen existing programs, as well as the possibility of developing graduate programs in the health sciences.
Interdisciplinary programs: Amy Chamley, preschool director in Illinois and board member, and David McCullough, Wartburg professor of biology. The group will explore opportunities for existing and new interdisciplinary curricular and co-curricular programs to collaborate and create synergies that maximize their potential to serve Wartburg and broader community.
Living and learning environment

: Vern Klobassa '07, director of communication and training for student affairs at the University of St. Thomas, and Cassie Hales, Wartburg's director of residential life. The group will consider a bold vision for Wartburg's residential environment, including consideration of programs and structures from comparable colleges and ideas from other industries that will help the college meet the needs of students.
Student recruitment, support, engagement, and satisfaction

: Jim '85 and Renae Schroeder '87 Buchheim, vice president of communications at American Family Insurance and senior marketing consultant at UW Health in Wisconsin, respectively, and Derek Solheim '93, Wartburg's Pathways Center director. The team will explore ways to make student recruitment increasingly effective, analyze and discuss recruitment marketing strategies that articulate the college's value and distinctiveness, identify new markets, discuss financial aid awarding strategies, and identify the key factors that influence a campus climate that contributes to the retention and persistence to graduation of all students.
Experiential learning and entrepreneurial endeavors

: Jeff Plagge, president and CEO of Northwest Financial Corp. in Arnolds Park, and Bill Withers, Wartburg professor of journalism and communication. The group will consider ideas, models, and processes for emerging entrepreneurial ventures in several off-campus locations, including Des Moines, Minneapolis, southwest Florida, and Denver, Colo. Option could include new or expanded offerings in experiential learning (service-learning, community-based research, internships, etc.), nondegree programs, corporate or nonprofit partnerships, and new academic programs/initiatives.
Regional partnerships

: Greg Schmitz '83, president of CVT Group, and Kristin Teig Torres, Wartburg's director of community engagement. The team will explore new programs and initiatives for Wartburg in the Cedar Valley that will strengthen the college's brand, provide revenue, and strengthen experiential education programs (service-learning, community-based research, internships, etc.), all the while meeting the needs of the Cedar Valley.