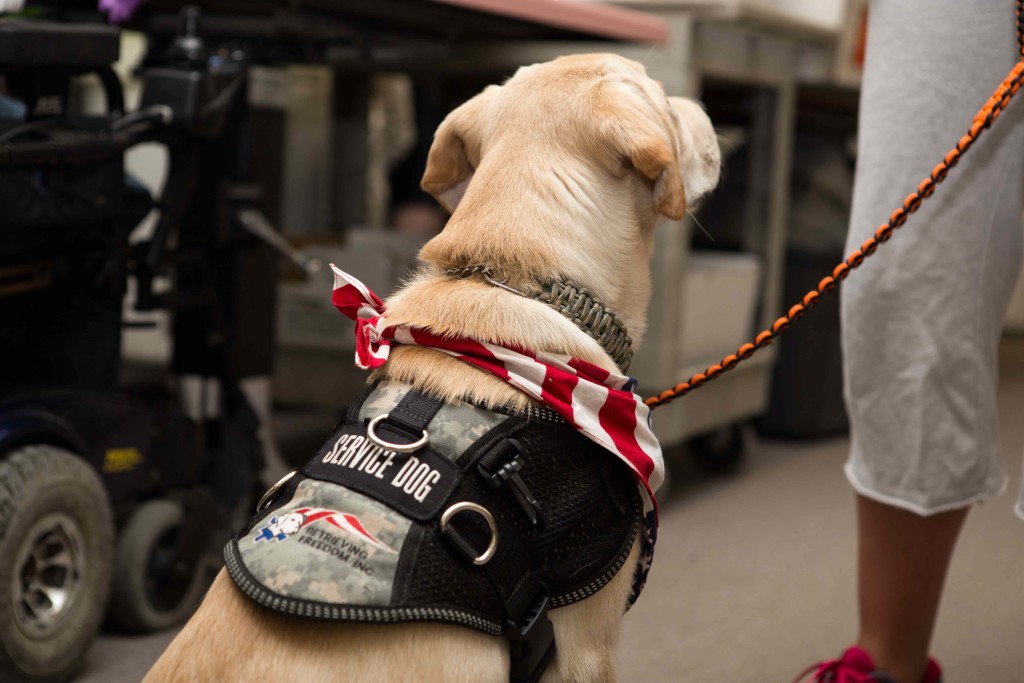 Service dogs and the families they help will be front and center during Wartburg College's final Keep on Learning community education series of 2016-17, beginning Thursday, March 30.
Scott Dewey, president of Retrieving Freedom Inc., and Susan Vallem, Wartburg professor emerita of social work, will explore how service dogs assist veterans and children with autism as well as the difference between service dogs and emotional support and therapy dogs.
The program also will include an opportunity for participants to work directly with the dogs through training.
Classes continue April 6, 13 and 20 in the Heritage Room of Saemann Student Center. Coffee will be served at 9 a.m., followed by the class from 9:30 to 11:30 a.m. Parking is available near Saemann Student Center for those entering campus via Wartburg Boulevard.
Pre-registration is not required. The first class of each session is free; a $35 fee due at the second class covers the rest of the sessions.
The Keep on Learning series is sponsored by Waverly Health Center. The Wartburg Alumni & Parent Relations Office coordinates Keep on Learning with the assistance of a volunteer committee. For more information, call 319-352-8491, email alumni@wartburg.edu or visit www.wartburg.edu/kol.