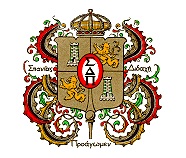 Seven Wartburg College students have been inducted into Sigma Delta Pi, the national Hispanic honor society.
Those honored include:
Cody Birely, neuroscience and Spanish, Davenport
Kathryn Chabal, biochemistry, Washington
Brittney Fuller, biochemistry, Independence
Madison Mix, neuroscience, Cedar Falls
Abigail Mokhtary, biology and Spanish, Rice, Minn.
Jessica Mueller, biology, Urbandale
Cassandra Woodcock, engineering science, Winterset
The society honors those who attain excellence in the study of the Spanish language and the literature and culture of Spanish-speaking people, as well as honoring those who have made Hispanic contributions to modern culture better known in the English-speaking world.
Students must have completed at least three years of college Spanish, earned a GPA of at least 3.0, a grade of B or better in at least three semester hours of a third-year course in Hispanic literature or Hispanic culture and civilization and rank in the top 35 percent of their class to gain entry into the honor society.