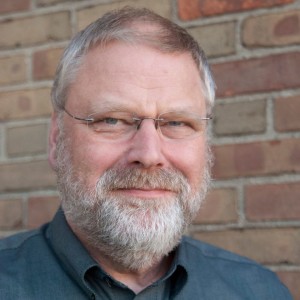 A former organ pipemaker will be the guest artist at Wartburg College's "Bach's Lunch" organ concert series Friday, Feb. 10.
The concert by John Ourensma, director of music at Hillsdale (Michigan) First United Methodist Church, begins at 12:30 p.m. in Wartburg Chapel. It will be preceded by a noon lunch and explanation of the program in Chapel Commons.
Ourensma will perform "Nun komm, der Heiden Heiland, BWV 659," "Vater unser im Himmelreich, BWV 737," "Prelude and Fugue in E-flat, BWV 552" and "Komm Gott, Schopfer, Heiliger Geist, BWV 667."
Before coming to Hillsdale, John was a voicer and pipemaker for Dobson Pipe Organ Builders in Lake City, where he helped design and build 19 new pipe organs, including one for the Kimmel Center for the Performing Arts in Philadelphia.
Attendees are invited to bring a lunch or order one from the Den-Rittersaal by the Wednesday prior to the performance by contacting Marica Haugen, music department office coordinator, at marcia.haugen@wartburg.edu or 352-8300.