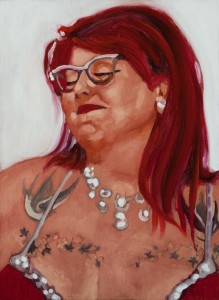 An exhibition featuring the works of Ben Moore and Byron Anway will open Monday, Jan. 9, at Wartburg College's Waldemar A. Schmidt Gallery.
"Sexy/OFFENDER," featuring pieces that combine online imaged-based culture and 18th-century French portraiture, will be on display through Feb. 12. A reception will be Friday, Feb. 10, 5-7 p.m.
The exhibition — inspired by online police databases, dating profile pictures and tabloid photography — will include intimately scaled paintings, drawings and prints.
The exhibition and reception are free and open to the public. The gallery, in Bachman Fine Arts Center, is open 9 a.m.-7 p.m. daily.