Russell Harris '10 never wanted to be an educator. He came to Wartburg to study business and run track. When business didn't work, he tried social work, and when that didn't work, he nearly gave up.
Enter then-wrestling coach Jim Miller and then-cross country coach Steve Johnson. They talked to him, learned his passions—he wanted to own his own gym—and found a path that would allow him to do just that.
"I fell in love with fitness management," said Harris, a track and field All-American and school record-holder in the pentathlon and 55-meter high hurdles. He continued his education at Ashford University in Clinton, where he earned a master's degree in organizational management and leadership, and at Stanford University, where he completed a certificate program in business and general management. He's also taken courses in education leadership at Harvard.
He found himself employed in higher education to pay the bills. At Ashford, he worked in admissions, recruiting minority students. He returned to Wartburg in 2011 as the coordinator of diversity recruitment.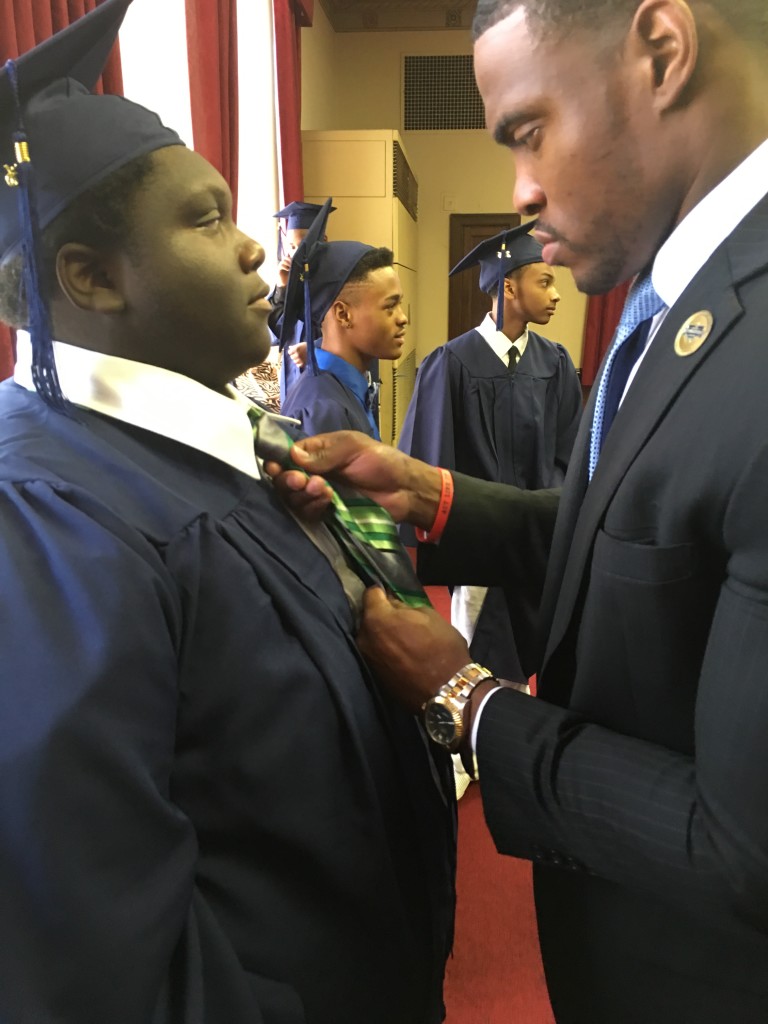 "I loved the job. I loved having a role that would help get kids who traditionally, based on their academic profile, wouldn't have the opportunity to go to a prestigious university and finding a way to make it work, but I didn't want to be an educator," he said. "I was sold on being a businessman."
But fate stepped in, forever changing Harris' professional trajectory. Joe Tenbusch, a former principal at Rowe Clark Math & Science Academy in Chicago, saw potential in Harris as a role model, mentor, and leader.
"This guy called me every day while I was at Stanford. At the time, education was at the bottom of the totem pole in Detroit (where Tenbusch had moved), and he sold me on being a part of a network of charter schools that restores the American promise of a quality education to families in urban communities," Harris said. "I came out here to visit, fell in love, and moved out here the next weekend."
Harris is entering his fourth year at Jalen Rose Leadership Academy, where he is the principal. The school, founded by retired NBA player Jalen Rose, opened in September 2011 and graduated its first class in 2015. The charter school follows a model that pushes every student toward a college experience. The school even hired a college success counselor who helps prepare students to enroll in college and in finding the financial aid to pay for it. An alumni success coordinator provides additional support during college.
For Harris, who grew up in Chicago, the opportunity to work at JRLA meant serving students who came from families and a community not unlike his own. He's been homeless, slept in the family minivan, and wondered where his next meal would come from. He also was the first in his family to attend college, though not the last. His brothers Jeremiah '11 and Torrance '13 attended Wartburg, while Matthew is a senior at Northwestern.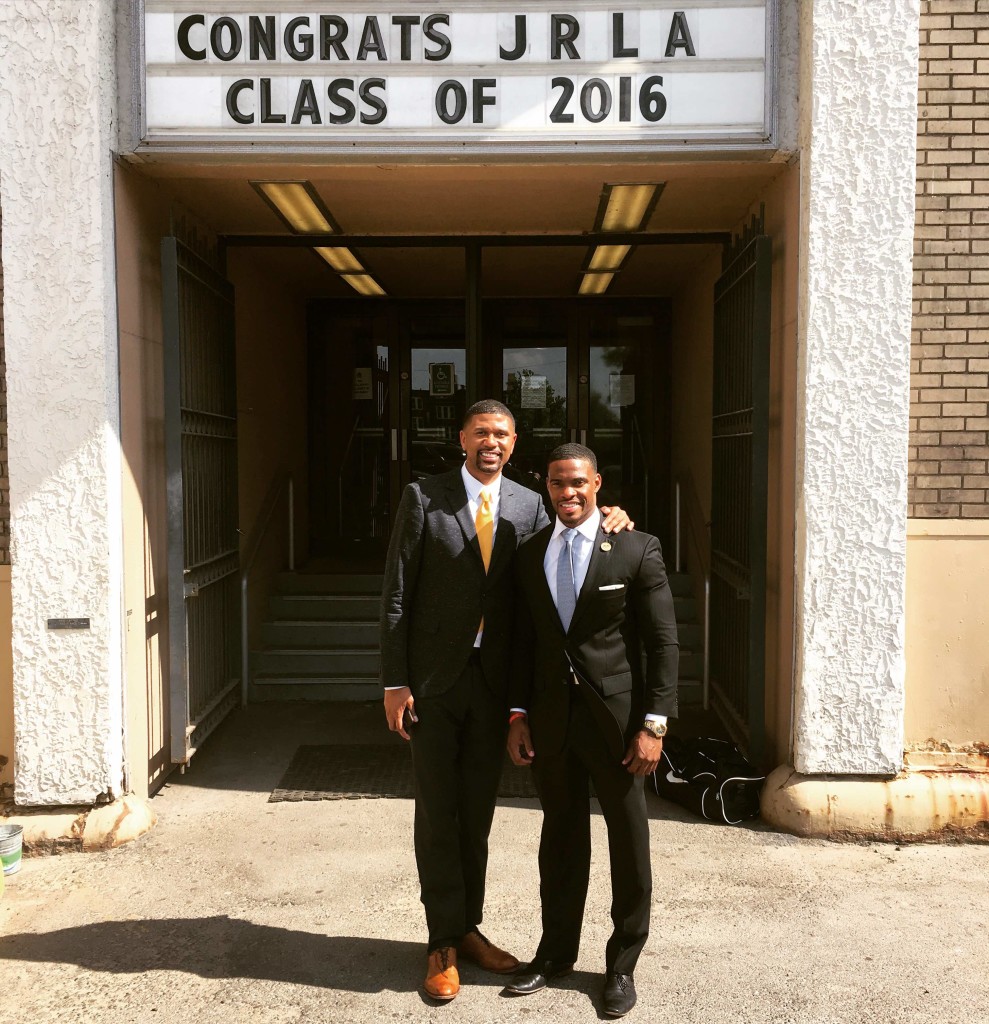 "I don't let my scholars give excuses," he said. "I can be empathetic, but I still have to hold them to high standards. My education has allowed me to use this tool to give my scholars the opportunities and resources they need to succeed."
He's quick to credit at least some of his success to those who helped him navigate life at home and at college. When his father left and his mother had to work extra hours, his sisters stepped up to keep him on the straight and narrow. When he started to lose his way at Wartburg, the list of people who helped him find success is too long to include.
"Wartburg is really in the business of changing lives. When you say 'worth it,' it's not just a cliché tagline. It not only changed my life, but it changed my future," he said. "These people who helped me all believed in me more than I believed in myself. Now, I hope I can be that to my scholars."