CINDERELLA MIGHT HAVE STOPPED DANCING, but the Wartburg women's basketball team is already planning its next trip to the ball.
The team's fairy-tale season came to an end March 19 in the Final Four of the NCAA Tournament against No. 7 Tufts University. It was the first time the women's basketball team made a Final Four appearance in program history. The women who helped make this a historic season are certain it won't be the last.
"Any time you get to be part of history is thrilling, but it also makes you want to do it again," said center Aryn Jones '18, a neuroscience major from Cedar Rapids. "We have two years to make that happen."
With all but two of the team's players returning next year—guard Bobbie Burrows and center Kailey Kladivo will graduate in May—the possibility is quite real."We are going to strive to be in the Final Four every year and then win that championship," said guard Katie Sommer '18, a physical education major from Cedar Rapids.
"We are going to keep that as a standard from here on out. We are losing two big parts of our team, but there are five or six of us with experience in the tournament. We can use that experience to show new teammates how it's done so they can help us get there."
From the start, this season was a little different. The team started practicing without several of its top players— including Jones and guard Morgan Neuendorf '18, an engineering science major from Shell Rock. Jones was kept out of basketball practice until mid-November as she helped the volleyball team advance to the second round of the NCAA tournament. Neuendorf joined the team a week later when the women's soccer team was edged out in its Sweet 16 match.
Despite the early absences, the team got out to a fast start, winning 12 of its first 13 games, including two against top 10 opponents. The early success was followed by five losses in six games to conference foes. The team finished strong but bowed out early in the conference tournament.
"When we lost to Coe, coach didn't really give us an ending speech. He was like, 'Guys, you are still in this. This is not the end of our season,'" said forward Kristie Sommer '18, a sociology major from Cedar Rapids. "At that point we wanted to believe him, but it was hard when you just got knocked out of the conference tournament in the first round."
While Coach Bob Amsberry monitored the competition, the women prepared for Winter Break. The Sommer twins bought plane tickets to Florida, where they would meet up with the softball team for its annual spring break tournament. Burrows, an engineering science major from Bondurant, had lined up campus visits at three law schools. Their teammates headed home for a much-needed break.
"I thought we would be a bubble team, but as I monitored games throughout the country and those favored teams continued to win, I felt our chances of getting in were pretty good," Amsberry said.
Amsberry, assistant coach Kelley Jacobs, and head men's basketball coach Dick Peth watched the selection show in Amsberry's office on Selection Monday. Neuendorf was working out in The W, too nervous to watch. Kladivo was at Bunger Middle School in Evansdale where she was student teaching. The Sommers twins had just started their first softball game in Florida. The rest of the team was scattered across Iowa.
"As soon as our name was announced, the texts started flying," Amsberry said.
And the team started moving. Nearly everyone was able to make it back for the practice later that night.
Practice started at 7 p.m.
"It was a crazy night. My favorite thing was when Bobbie came back and was like, 'Guys, I'm still a college athlete,'" Jones said. "That's kind of when it set in that we were that close to having our season end and that could have been her last game against Coe, but we all had another chance to prove what we could do and that we belonged in the tournament."
While others may have doubted the team, they never lost faith in themselves.
"When I saw the bracket, I wanted to hug the Midwest bracket-makers because they gave us such a great spot," Neuendorf said. "It wasn't like we got paired with Thomas More (the defending national champions) in the first round."
The team easily beat Wisconsin Lutheran College and secured a second victory over University of Wisconsin-Oshkosh in the first weekend. The games in Minnesota against the University of St. Thomas and No. 5 University of Texas at Tyler were a little closer, but the Knights still came out on top.
The Final Four contest against Tufts in Columbus, Ohio, was a true test for the young team. The Knights were scoreless in the first quarter. Though they came within four points in the final quarter, there just wasn't enough time on the clock to make a full comeback.
"Sitting on the bench toward the end of the game when you know you aren't going to win, it's hard to realize that it's going to be your last game," said Kladivo, a mathematics major from Traer who relinquished an opportunity to earn All-American status at the national indoor track and field meet to play in the national basketball tournament.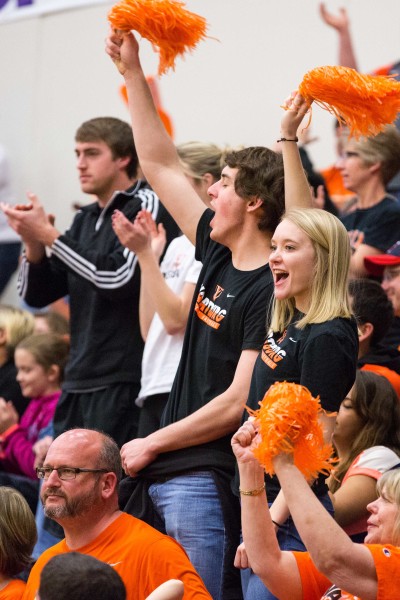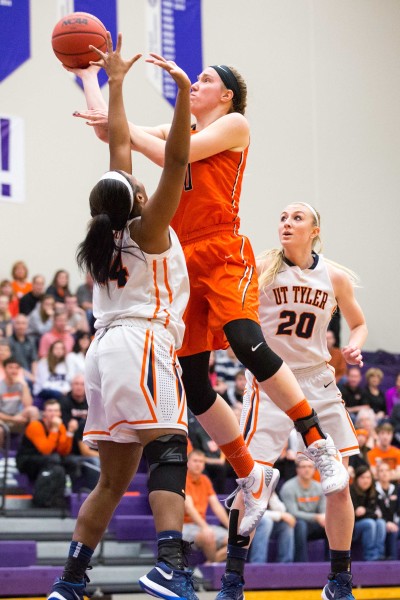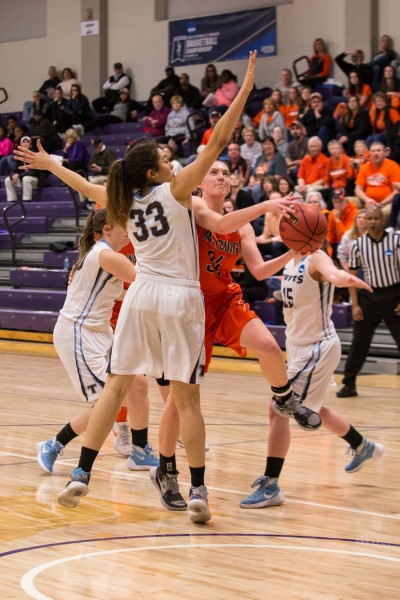 Between games, practice, class, and scouting, the team had very little time to process the tournament experience. They made sure to make the most of every moment.
"I think everyone who watched our games would say our celebrations were just insane," Neuendorf said. "Even at the Final Four banquet, each team gets a highlight video, and ours was definitely the best because of our celebrations."
"This is an experience that not a lot of people get, so we took it all in and made the best of every moment along the way," Kristie Sommer said.
Burrows specifically remembers a team social before the Final Four games got under way. When the Wartburg women stepped off the bus in Columbus, they headed straight for the NCAA signs, cell phones in hand, ready for team photos and selfies.
"The other teams were just standing there like, 'We've been here before.' And they had," Burrows said. "We got told that we were having a lot of fun and that it was making the experience more fun for others."
Even Amsberry did what he could to soak in the experience.
"It all happened so fast. We didn't really have time to think about what that first win meant because there was another game the next day. We just had to keep preparing to play the next game," he said. "Finally, with about 14 seconds left in the Tyler game, I walked to the end of the bench and started to process what this all meant. This whole experience has been very rewarding.
"I've coached a lot of talented teams, but never one as selfless as this one. It was about so much more than winning. They would give up everything about themselves for the good of the team. That is something they can take with them always."