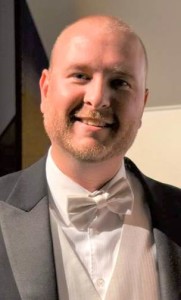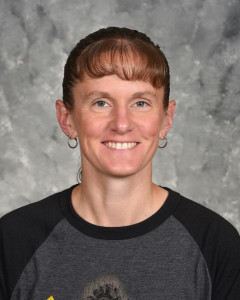 Wartburg College is recognizing two outstanding high school teachers nominated by members of the Class of 2020.Cassie Gruman, an American government teacher at North Fayette Valley High School, and Thad Wilkins, director of choral activities at Mount Vernon High School, were nominated for significantly influencing their students' education.
They will receive $500 each, and a $500 scholarship will be available to a rising senior who attends Wartburg from the recipient's high school.Gruman was nominated by Trevor Hurd, a history and political science major, and Rebecca Miller, a biochemistry and biology major.
"Not only am I a better person and North Fayette Valley a better school of because of Mrs. Gruman, but the world is also a better place because of her. Striving to place posterity above herself and leading the only way she knows how — by example — Cassie Gruman has challenged and guided me in a way that cannot be replicated," wrote Hurd. "I will forever be indebted to Mrs. Gruman, for she has contributed to my life in ways that cannot be measured by a test, nor quantified in a GPA. Rather, she has taught me how to be a better human, and for that I am grateful."
"Because of this outstanding teacher, I believe that hard work will allow me to achieve anything I set my mind to. She pushed me to be the best that I can be both in the classroom, on the track and in the community. I fell in love with learning and leading, qualities introduced by Mrs. Gruman and enhanced by Wartburg College. My teacher believed in me and, in turn, I believed in myself and realized my full potential as I pursue my dream of becoming a physician. She is a teacher unlike any other and I have been blessed to have her as an educator, coach and friend," Miller wrote in her nomination.
Jenna Brannaman, a journalism and communication major from Mount Vernon, said Wilkins, a 2002 Wartburg graduate, has taken fine arts to a "new and esteemed level" at Mount Vernon.
"The leadership and passion present within his classroom inspire students to explore their own abilities, enhancing development as musicians and individuals," Brannaman wrote. "Exposing students to unique experiences and opportunities is a focus for Thad, who is dedicated to the success of his students far beyond high school graduation."
Gruman, who earned a bachelor's degree in history education from the University of Northern Iowa and a master's degree in professional education from Morningside College, is a member of the District Lead Team and supervisor of the Mental Health Awareness Team. She also serves as an instructor for the district's 7-12 Extended Learning Program, which serves gifted and high-ability students. In the community, Gruman is active in her church, serving on church council.
Wilkins is in his 18th year of teaching and eighth year as director of choral activities, directing the Chamber Choir, Concert Choir, Select Treble Choir, Mixed Choir, Lincoln Highway Jazz, Uptown Jazz, and Eighth Grade Choir. Prior to Mount Vernon, Wilkins taught at Waverly-Shell Rock and Tipton high schools. A frequent judge and clinician, Wilkins also works as a conductor and adviser for the Iowa Ambassadors of Music European Tour. He currently serves as a member of the IHSMA/ICDA Liaison Committee.