Three Wartburg College students are being recognized for the photos they took while participating in study away opportunities through the college.
Senior Anna Mugan earned first place in Wartburg's annual Study Away Photo Contest for her photo, "Gondola in Venice." Taking second place and the Facebook popular vote was junior Jared Feigenbaum for his photo, "Easter in Wilmington." Senior Will Goettl's "Alpine Traume" finished third out of the nearly 40 entries.
The winning photos will be installed on campus at a time and location yet to be determined.
Mugan, a graphic design major, took her picture while spending May Term in Venice for a drawing and painting class.
"This photo was taken from the Ponte dell'Accademia bridge in Venice. I remember walking through the narrow, crowded alleys, and every time that I would walk to the grand canal I would just stop and enjoy the beautiful view," Mugan wrote when submitting the photo. "It was one of the things that I loved most about Venice. Walking through crowds of people and shops could be stressful, but every time I came to a scenic view like the one in this photo, everything slowed down."
Feigenbaum, a social work major, took his photo while on a service trip in Wilmington, N.C.
"This was the sunset that we saw on Easter night. God truly spoiled us with its beauty. We all sat and watched the sunset and talked and became closer as a group as we were getting ready to start our week of service," he wrote.
Goettl, a history and German major, spent three months in Germany, Austria and Switzerland as part of his required term abroad.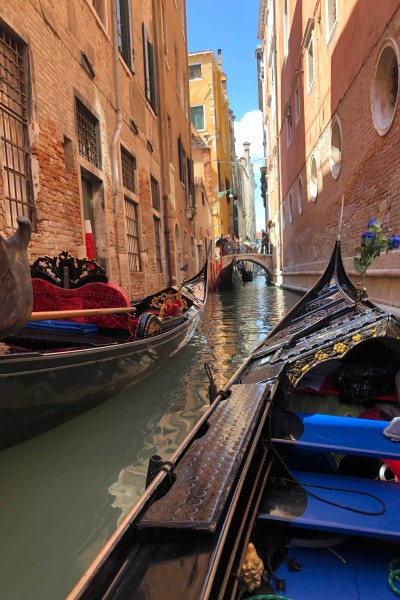 "Each country, of course, has places one must visit if the opportunity presents itself, and for Switzerland it is definitely the Alps. No photo could ever do the Alps justice, but this one serves as a good starting point, if one could ever exist," Goettl wrote on his submission. "On a nice day, the colors of the mountainside fool the eyes because they seem to be fake. The only time I've seen colors like that are on very expensive TVs, but they're real, and they exist on tiny little flowers that dot the grass covering the mountains."
To see the rest of the student submissions, visit www.wartburg.edu/study-away.