Nicholas Arp, a 2019 Wartburg College graduate, was one of only 20 graduating college student leaders nationwide to receive the 2019 Miracle Network Dance Marathon Distinguished Leadership Award. Recipients were recognized for making an exceptional impact within their Dance Marathon program, on their campus and for their local Children's Miracle Network hospital.
Arp, a four-year Wartburg College Dance Marathon participant, raised nearly $3,000 for the University of Iowa Stead Family Children's Hospital. Though he never met him, Arp said it was his cousin, Alex DeVrieze, who lost his battle with pediatric cancer in 1990, who inspired him to dance.
"Alex has brought me joy from his contagious smile, but if his smile is so infectious still today, I can only imagine the joy he brought my family when he was around," Arp said.
The collective efforts of the Miracle Network Dance Marathon events have raised nearly $250 million since 1991 for Children's Miracle Network Hospitals, a nonprofit organization that raises funds and awareness for 170 pediatric hospitals across North America. Wartburg is one of nearly 400 colleges, universities and K-12 schools in the United States and Canada with an event.
As this year's co-executive director, Arp led a group of more than 340 Wartburg students to raise more than $153,000, a 33 percent increase over the previous year's total.In 2018, his first year as co-executive director, Wartburg dancers raised more than $115,000, a $33,000 increase over the previous year.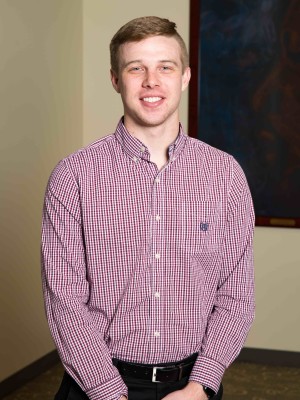 "During my junior year, I worked tirelessly to rebrand and redefine WCDM to express the importance of our year-long efforts for the children at the UI Stead Family Children's Hospital," Arp said. "Immediately, I could see an effective change in the type of students recruited to participate in WCDM. They had a clear understanding of the organization's mission and the role of being a dancer."
John Lauck, president and CEO of Children's Miracle Network Hospitals, calls the student leaders the "core of the Miracle Network Dance Marathon mission."
"Each student honored has led his or her Dance Marathon organization to success by serving as a role model for other students, while growing the Dance Marathon movement on their campus. They are committed to the cause and have demonstrated that commitment through personal fundraising and advocating for the life-saving work local children's hospitals engage in daily," he said.
Click here to read more about Arp's Dance Marathon experience.