It was 8:30 on a Wednesday morning, and while most of her friends were starting their workday, LaRicia Nelson '06 was heading to the gym. The Chicago traffic was a nightmare—when isn't it—but Nelson was determined to stay calm. And why not? After years of working in Arizona, she was living in her hometown with her twin sons, near her family, the owner of her own business.
"Being your own boss is great. I always tell people they don't realize how valuable their time is until they finally have it all," Nelson said. "Entrepreneurship is a lifestyle that not everyone can handle or deal with. You realize the things that are and aren't important. You don't need things to be happy; you just need to do what you love."
At Wartburg, Nelson was news director at KWAR; president of Black Student Union and the gospel choir; on the Homecoming, Diversity, and MLK committees; and chair of Kastle Kapers. As a communication arts major, she learned the broadcast side of film with hopes of someday making it to California for film school. Instead, she landed in Phoenix, working in admissions and later marketing at Grand Canyon State University.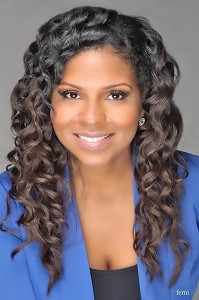 After leaving the university she did event planning before opening her own boutique social media agency, Twinn Media Group, and getting a two-year film degree from Tribeca Flashpoint Media Arts Academy, now Tribeca Flashpoint College.
"My goal was to reach out to other small-business owners who weren't into social media and didn't have their own brand. I help educate them, build their following, and create engagement for their business," she said. "At the same time, I was going to film school. I hoped it would open some new doors for me, and it really did."
Nelson has been an art director and producer on the set of 7vens Law, The Law of Moises, Walk Away from Love, and For the Love of Christmas. She also contributed to Passion, Prayer, Purpose: A Collection of Stories to Help Any Woman Design+Her+Life, a collection of essays from 20 young and powerful women.
"I wrote about being the first entrepreneur in my family. I knew the job I was at wasn't for me. I wanted something more," Nelson said. "When I was starting, I was looking for a blueprint. I wanted someone to walk me to the water. So, I wrote about my journey. I want others to know to protect their dreams because not everyone will understand. I come from a generation where people wanted me to just go out and get a traditional job."
She also produced a talk show and hosts her podcast, This, That and the III, where she interviews other entrepreneurs and talks about politics, social issues, and entertainment.
"Wartburg was very instrumental in helping me get where I am today. I was able to hone my leadership skills, try different things, work with different people, and in this industry, you need to be able to do all of that," she said. "Find your passion early and do what you love."