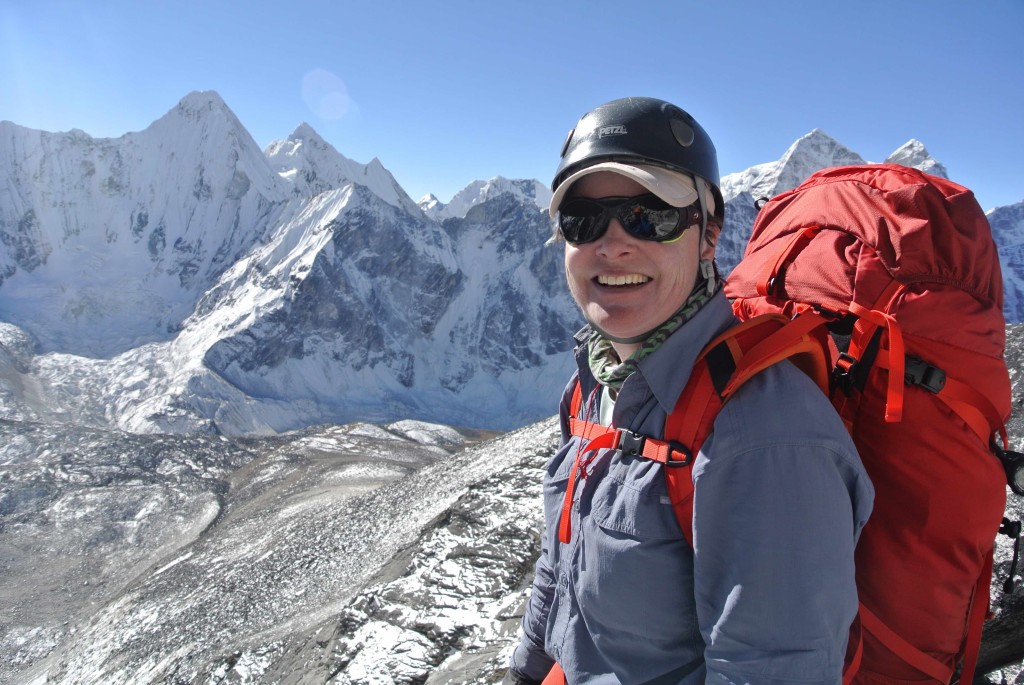 For more than seven years Jen Loeb '98 has built a climbing resume rivaling that of only 21 other American women.
Mount Kosciuszko and Carstensz Pyramid in Australia. Denali in North America. Aconcagua in South America. Mount Kilimanjaro in Africa. Elbrus in Russia. Mount Everest in Nepal. With only a few years of climbing under her belt, she's only one summit (Mount Vinson in Antarctica) away from joining the ranks of the most elite climbers in the world—those who have climbed the tallest peak on every continent.
"When I got started I thought I would just climb a couple peaks and then move on to the next thing, but after I climbed my first few, I was hooked," Loeb said. "Each new peak was progressively more difficult and had a higher altitude. I continued to have success climbing those difficult peaks, and now I work to fund my climbing habit."
Every new peak presents a different challenge, even for seasoned climbers.
Loeb does all she can to prepare. When undertaking a new climb she can control her health and fitness level. She can be sure to have the gear needed to successfully summit. But there always will be the things she can't control—route conditions, the weather, those climbing with her and above her who might unintentionally interfere.
"Climb safe and climb smart," she said. "Then, when all the pieces come together, you have a successful expedition."
That's what she was hoping for this spring when she attempted to summit Makalu in the Himalayas, the fifth-highest mountain in the world at 27,838 feet. She was forced to turn around just hours from the top.
"The chances of success were slim because it's a big, technical peak that is prone to avalanches and bad weather," she said.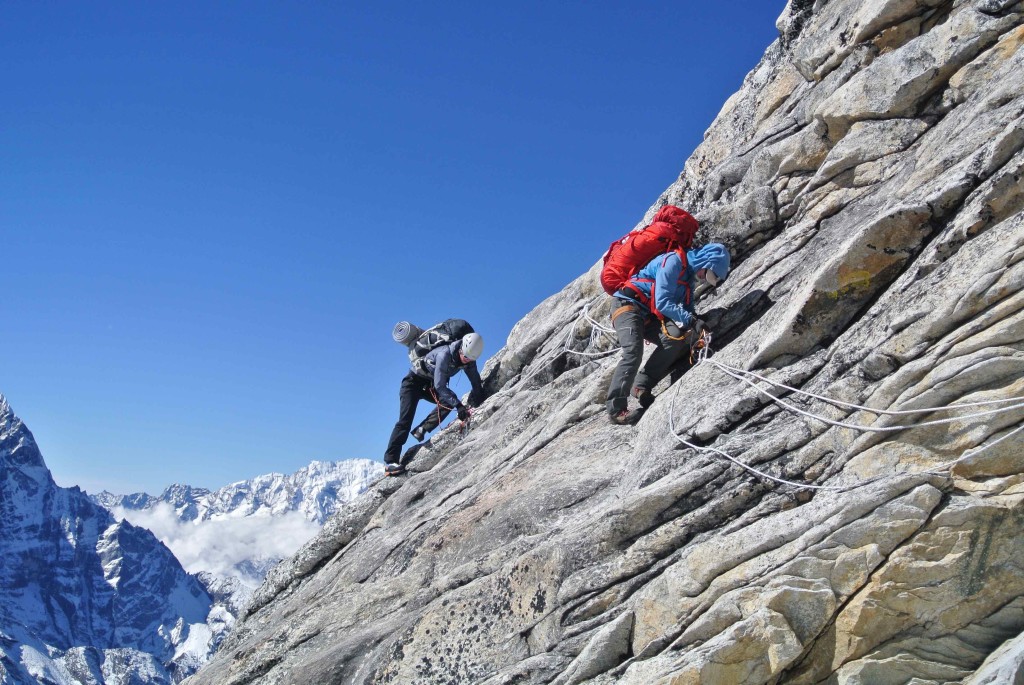 In 2013, Loeb was part of a group that summited Denali, also known as Mount McKinley, the highest peak in North America at 20,310 feet. Her guides told her to consider Everest.
"I thought they were teasing, but then I realized if the professionals thought I was ready for Everest, then I should seriously consider it. I had always thought it was for the elite, the professionals, not some farm girl from Iowa."
Climbing Denali was no easy feat. Each climber is responsible for his or her own packs and pull sleds to get gear from one place to another. The weather is more unpredictable than on other mountains. Loeb's team spent five days at 14 Camp waiting out bad weather, hoping the storm would break before their food and fuel supply ran out.
Then there's Everest. The altitude is brutal and the days are long, but Sherpas provide much-needed gear support. Staying healthy on the ascent and descent can be tough, and a simple cold can sideline, or kill, even the most experienced climbers.
Loeb knew preparing for Everest would consume her. Physically, emotionally, and financially, she would be committed to the cause for years. And for what? There were no guarantees she would reach the peak.
"The determining factor for me was I didn't want to look back with regret on this lost opportunity," she said. "As a little old lady, I didn't want to have to wonder if I would have made it. I think I would have regretted the fact that I didn't at least try."
It took three years to plan and prepare for the expedition. Loeb filled those years with rigorous training, as well as additional climbs that would keep her in top physical condition for one of the most dangerous climbs of her life. Twice a week she would lift weights. Four to six times a week she would do cardio, including a grueling workout on a stair climber carrying a backpack filled with sand.
But no amount of training can fully prepare one for the gut-busting, nine-week expedition that is climbing Mount Everest.
"There is just no way to sugarcoat that experience," said Loeb, who became the first woman from Iowa to reach the top of Mount Everest on May 19, 2016. "I was pushing hard and walking that fine line. It's hard to stay smart. I was hypoxic, starved for oxygen. When that happens it gets hard to think. It was brutal."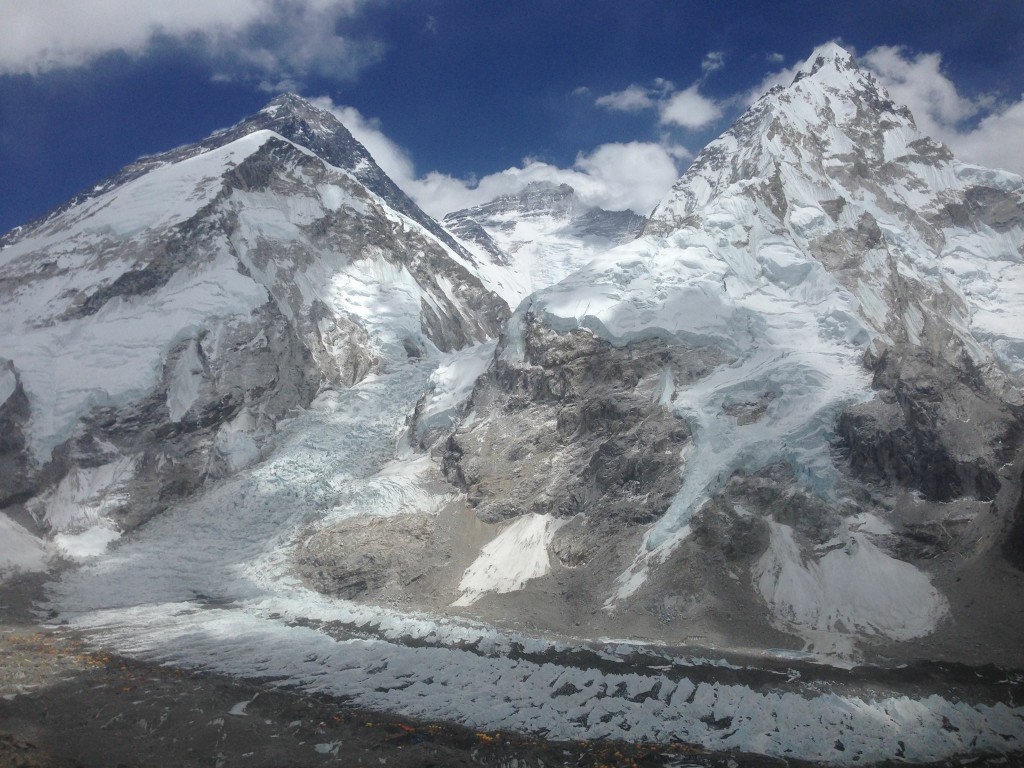 Finding the next challenge
With Everest under her belt and the Makalu expedition now behind her, Loeb already is searching for ways to complete the Seven Summits, a feat between 50 and 75 women worldwide and about 125 Americans have completed, according to several online resources for climbers.
Physically and emotionally, she's sure she's ready; however, finances likely will delay the expedition for several years while she continues to pay down the $65,000 in debt she accrued to make Everest a reality. The cost of a Vinson expedition, which usually takes about three weeks to complete, is about $30,000 plus the cost of airfare, insurance, gear, and other climbing necessities.
Loeb has worked the last 17 years at General Mills in Cedar Rapids. During the longer expeditions, the company allows her to take all her vacation and then unpaid leave, while holding her position for her.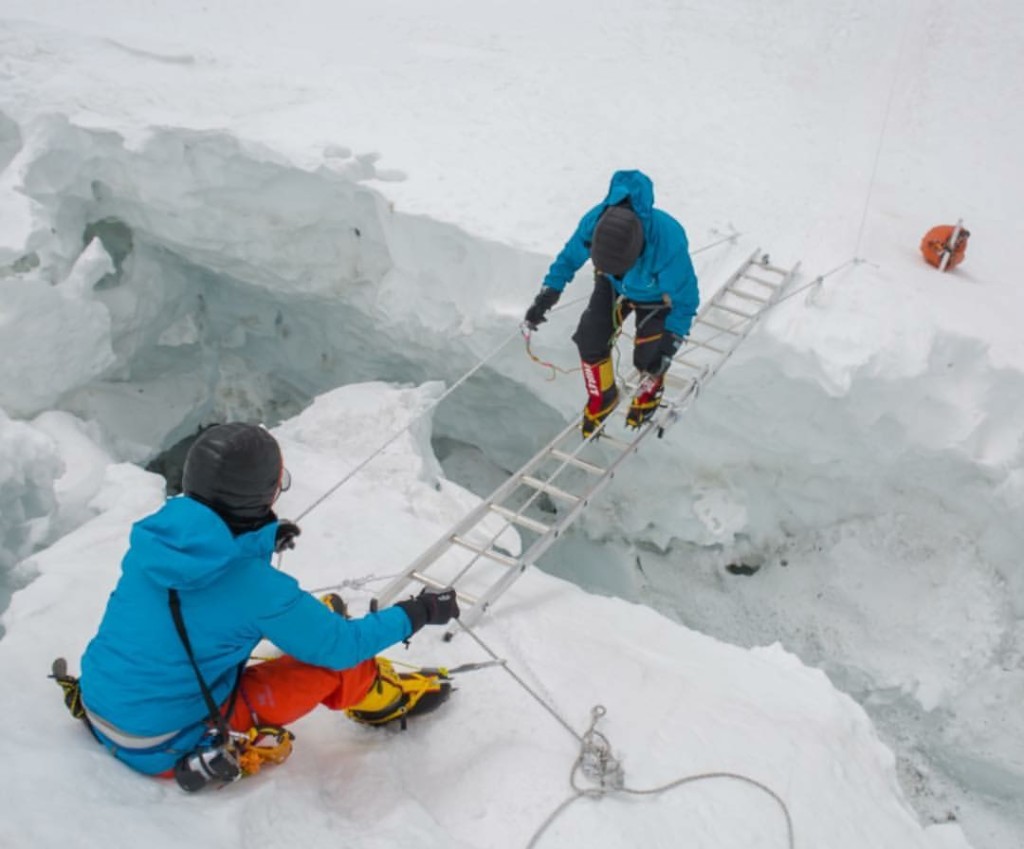 A little help from her friends
Loeb, who was born and raised in Iowa, came to Wartburg because of its storied biology and running programs. She admits her college years were a struggle, but with the help of a few close friends she persevered, developing lifelong friendships and the character needed to handle hardships on the side of a mountain.
Kel Anne Hocker Davis '98 met Loeb at a cross country camp their first year at Wartburg. They trained and later lived together. From the beginning, Davis saw Loeb push herself to excel—and try new things.
"She isn't a daredevil. She just enjoys having something to work toward," Davis said. "She started with hiking, then doing service hikes—where you improve or create trails—for her vacation."
Davis remembers talking to Loeb about Kilimanjaro, which seemed like a natural progression from her interest in hiking. Quickly she moved on to bigger and more dangerous climbs, yet still Davis tried not to worry.
"If it were anyone else telling me they were thinking of climbing mountains, I would be insanely worried," she said. "But Jen is smart, and she is tough mentally and physically. I know she's not going to put herself at unnecessary risk—if you don't count crossing crevasses on aluminum ladders with giant spikes on your boots while carrying a pack and the wind blowing risky."
Today, Loeb's college running friends join her on all her big climbs—at least in spirit. At the top of each mountain, Loeb gets a photo taken of her holding a photo of her friends. When she returns home, she posts the new picture on Facebook where they can celebrate together.
"It's amazing to be a small part of her journey, to be there for her, to encourage her, support her, and celebrate each win," Davis said. "I am thankful that Wartburg brought us all together. I can't imagine my life without these women as my friends."