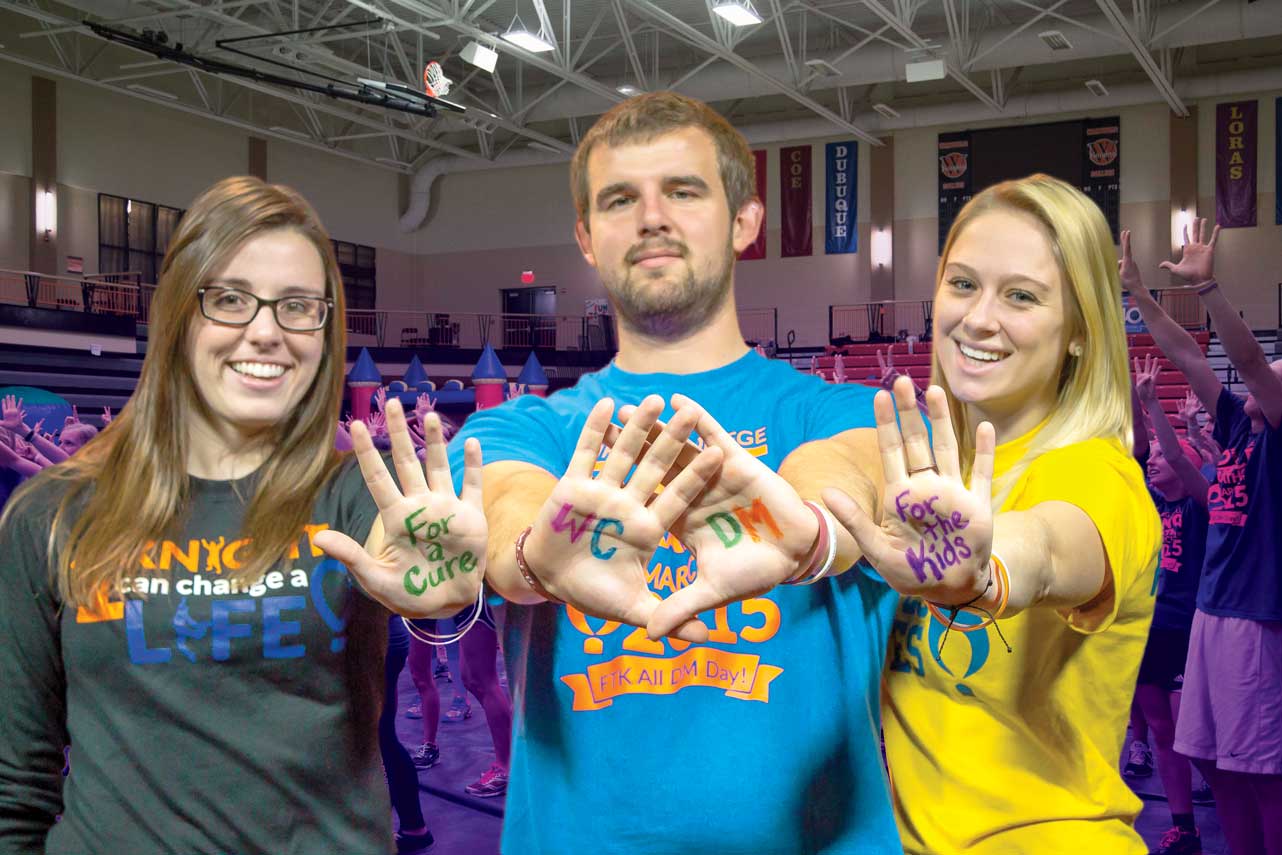 For three years, Avery Mason '16 watched his brother, Conner, wage a courageous battle against brain cancer. The 17-year-old's death on Dec. 1, 2013, profoundly affected the elder Mason brother, who was in his second year at Wartburg.
He found some solace working with Wartburg College Dance Marathon, a student organization that provides support for young cancer patients and their families.
"Cancer runs in my family, but to see a kid with cancer, that is what gives me the passion to keep going," Mason said.
Now, as the organization's director, he's excited to continue a partnership with the University of Iowa Children's Hospital and University of Iowa Foundation.
Following last year's Dance Marathon, which raised more than $51,000 for the Children's Miracle Network, Ben Brannaman '09, associate director of development at the University of Iowa Foundation, presented Wartburg College Dance Marathon's executive team with an opportunity to sponsor a room in the new Stead Family University of Iowa Children's Hospital, slated to open late this year.
"We believe this is a meaningful and impactful way to represent the past, present, and future dancers of WCDM," Mason said. "This room will be a concrete symbol for the countless hours spent planning, dancing, and raising money as a team."
The organization will donate $12,500 from last year's total and $12,500 from this year's total to fund the room. In return, WCDM will be prominently displayed on a plaque outside the fifth-floor preparation and recovery room it sponsors.
The room will allow patients to do surgery preparation and recovery in the same room, providing families more time with their child in a more comfortable and private setting.
"Before, the child would have to go to one room to be evaluated for vitals and another room to prep for surgery, and while the child was in surgery, the parents would have to wait in a general waiting room," said Anne Buscher '17, an executive team member. "After surgery, the child would have to go to a separate room for recovery."
For Buscher and the other dancers, they wish to help in any way that serves the children and families battling an illness.
"We dance for so many different reasons, but we all have the same vision," she said. "For these kids to have a better future is one of them."